Erik Kraanvelt was born in 1924 in the town of Rakvere, the middle of three sons to a timber merchant. In 1939 under the auspices of the Molotov-Ribbentrop Pact, the Red Army stormed into independent Estonia and began arresting prominent citizens and deporting large number of people from Estonia, Latvia and Lithuania to Siberian gulags. Erik's father Jaan and his 17 year old brother Olaf were amongst those taken to Siberia. This left Erik at 15 as the head of the family with his devastated mother left without means to support Erik and his 14 year old brother Karl.
When Nazi Germany launched Operation Barbarossa in 1941, most Estonian's rejoiced as the Wehrmacht swept the Red Ramy before them. As the Red Army were leaving, the Bolshevik's left a sting in the tail as NKVD officers frantically executed all Estonians whom they considered part of the intelligentsia. This left the population seething with anger - and Erik dreamed of the day he could strike back at the hated Bolsheviks. By January 1944, that opportunity had come, as the resurgent Red Army was now back on Estonia's doorstep. Erik and younger brother Karl who were 19 and 18 by this stage, were determined that they would not stand by and watch Estonia surrender again to bloodthirsty communists. When the call for volunteers for the newly formed Estonian Waffen SS Legion was made, Erik and Karl responded immediately.
The boys saw action at Narva which left them under no illusions of the difficulties they faced to beat off a determined foe. At the Tannenberg Line, Erik was lightly wounded when a bullet grazed his arm. At Porkuni, the boys worst nightmare came to light, when in the desperate near encirclement during hand to hand combat, the Estonian SS men came into contact with Estonian Red Army soldiers. When the boys quizzed a wounded Red Army soldier, they were horrified to learn that the 8th Estonian Rifle Corps of the Red Army was composed almost entirely of Estonians from the gulags who had been press-ganged into service. They asked the young wounded Estonian if he knew their brother Olaf - but whilst the man did not know their brother, he added "if he was in Siberia and is able bodied - he is somewhere here today". This last piece of news chilled them both to the bone.
With the Estonian Legion retreating to Courland in Latvia, a last desperate stand was made, but no matter how many Soviet attacks they beat off, the Red Army seemed to have an inexhaustible supply of men to feed into battle. A decision was made by the strategists of Army Group North that the Baltic States would have to be abandoned as indefensible. The Estonians and Latvians were given special permission - by Hitler himself - that they could remain behind to defend their homes, or they could be evacuated to territory closer to Germany. Many Estonians and Latvians decided to stay and continue the fight against the Red Army, other Estonians and Latvians like Erik and Karl made the gut wrenching decision to leave the Baltic's and hopefully return one day soon. The decision was made easier when the boys mother also evacuated.
The boys were sent to Neuhammer Germany (today Świętoszów, Poland) at a German Army training camp where they were refitted with new equipment.  A by now much smaller Estonian Legion of some 11,000 members now fought the advancing Red Army at the River Oder, and it was here in March 1945 that tragedy struck when Erik's younger brother Karl was killed by shell fragments from an artillery barrage. A heart broken Erik barely had time to mourn as the Estonians were pulled out of the line and sent south to the outskirts of Prague. With Berlin having fallen, and the Soviets having entered Prague, the Estonians decided to head towards the US sector in order to surrender to the Americans rather than the hated Bolsheviks.
Erik was to spend the next two years in a Displaced Persons Camp in Salzburg. He tried to locate his mother via the Red Cross - but to no avail. In 1947, Erik decided to immigrate to the USA, but this was not possible. Despondent, Erik's interested piqued when a man from an Australian legation spoke to the refugees in the camp urging them to consider immigrating to Australia for better opportunities. Erik jumped at the chance and it was on the boat trip to Australia that he met his wife to be, Birgit, an Estonian girl from the same district as where he hailed from.
Once they had arrived in the port of Melbourne, the refugees were sent by train to the inland Australian town of Bonegilla which housed a Migrant Refugee Camp at a former army base. Erik and Birgit were married there and lived in the camp for the next 3 years before moving to Ararat in the hopes of establishing a small farm. After 5 years of life in a small Australia town that only had 4 other Estonian families for company, Erik, Birgit and their two sons moved to Melbourne to the working class suburb of Footscray where Erik found work as a carpenter.
Erik never stopped thinking about Estonia, his dead brother and missing parents and older brother. He frequently had nightmares where he was back on the battlefield desperately trying to hold off yet another Red Army attack. In Melbourne, there were a large number of former Estonian Waffen SS legionaires - and they met regularly at the Estonian Home in Brunswick West which was established by the community. Erik tried to find out what happened to his father and older brother, but all enquiries sent off to Moscow were met with stony silence. It was not until the coming of Gorbachev, that in 1986, Erik received the astonishing news that his older brother Olaf was alive and living in Tallin. Via correspondence, Erik learnt that his father passed away - but with no details mentioned in the letters as to how and where. Olaf's letters were terse and scant on information. Erik clearly understood that his brother obviously feared his letters being read.
Then in 1991, Estonia declared independence along with the other Baltic States and Erik finally felt confident enough to return to Estonia to reunite with his brother and reacquaint himself with the land of his youth. In the summer of 1992 Erik and Birgit travelled to Tallin where they were greeted by Olaf and his wife. After the tearful reunion, the men were both rather reserved towards each other as much was left unanswered. Olaf quietly told Erik that their father died of pneumonia in Siberia in 1941. His immune system completely broken by the hard labour and brutal conditions. On their mother, little more was known other than she had been sent to Hamburg, and may have perished in an allied air raid. 
Olaf confirmed that he had indeed been press-ganged into service into the Red Army in 1942 into the 8th Estonian Rifle Corps and he had participated in the battle at Porkuni. Both men shook their heads at the reality that they were literally only 50-100 metres from each other at Porkuni. Olaf had been badly wounded at Konigsberg and spent the last months of the war in a hospital bed. Olaf proudly showed his medals as he had been decorated for bravery. It was at this point that Erik realised that far from being embittered with being forcibly conscripted into the Red Army, his brother like other Estonians in a similar position actually had grown fond of the status accorded to them of being Defenders against Fascism and Heroes of the Soviet Union. Erik was aghast at his older brother's dismissive attitude toward the Estonian Legion, frequently using Soviet era pejorative terms like "fascists" and "bandits" when describing the Legionnaires. Erik bit his tongue, but as his brother was receiving a Soviet veterans pension and had been given a free apartment in recognition for his services, he could see his brother had sold his soul for personal gain.
Erik soon found that not just his brother, but everywhere he went in Estonia, the Estonian Legionnaires were considered war criminals by the young people. He felt sickened that so many of his family and friends had lost their lives to defend such people who had turned their backs on their own people in favour of a now thoroughly discredited system that had incarcerated their relatives in gulags. While places like Tallin looked remarkably similar to how he remembered them five decades previously, so much about Estonia had changed and he now felt like a stranger in his native land. Erik told his wife that he couldn't wait to go back to Melbourne - "because Australia is our home, not here".  Erik passed away in his sleep in 2004 never having fully reconciled what Estonia had become as opposed to the Estonia of his childhood and teenage memories. 
 Erik in the forest
Erik on the outskirts of Narva in the aftermath of an artillery bombardment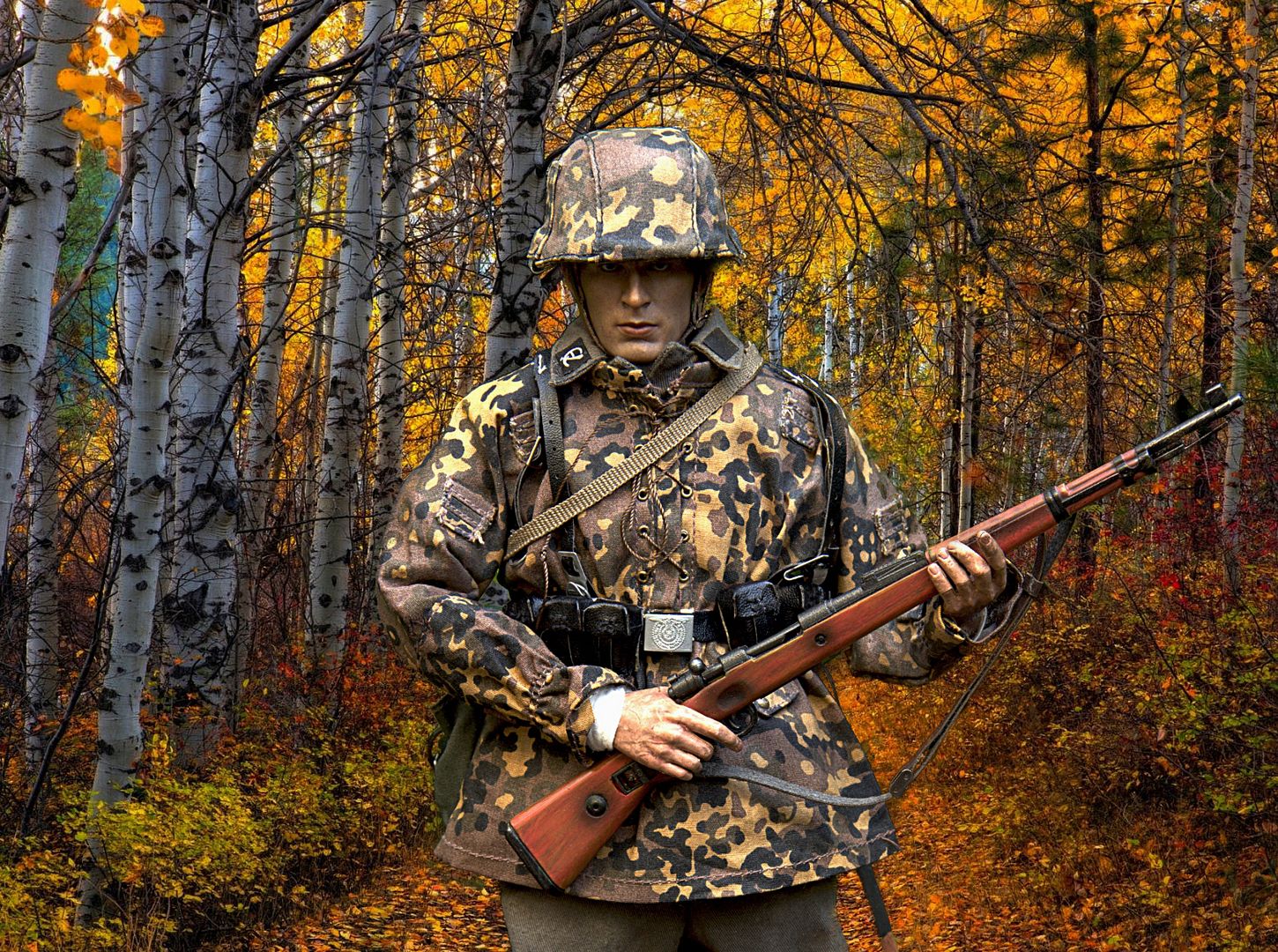 Erik Near Porkuni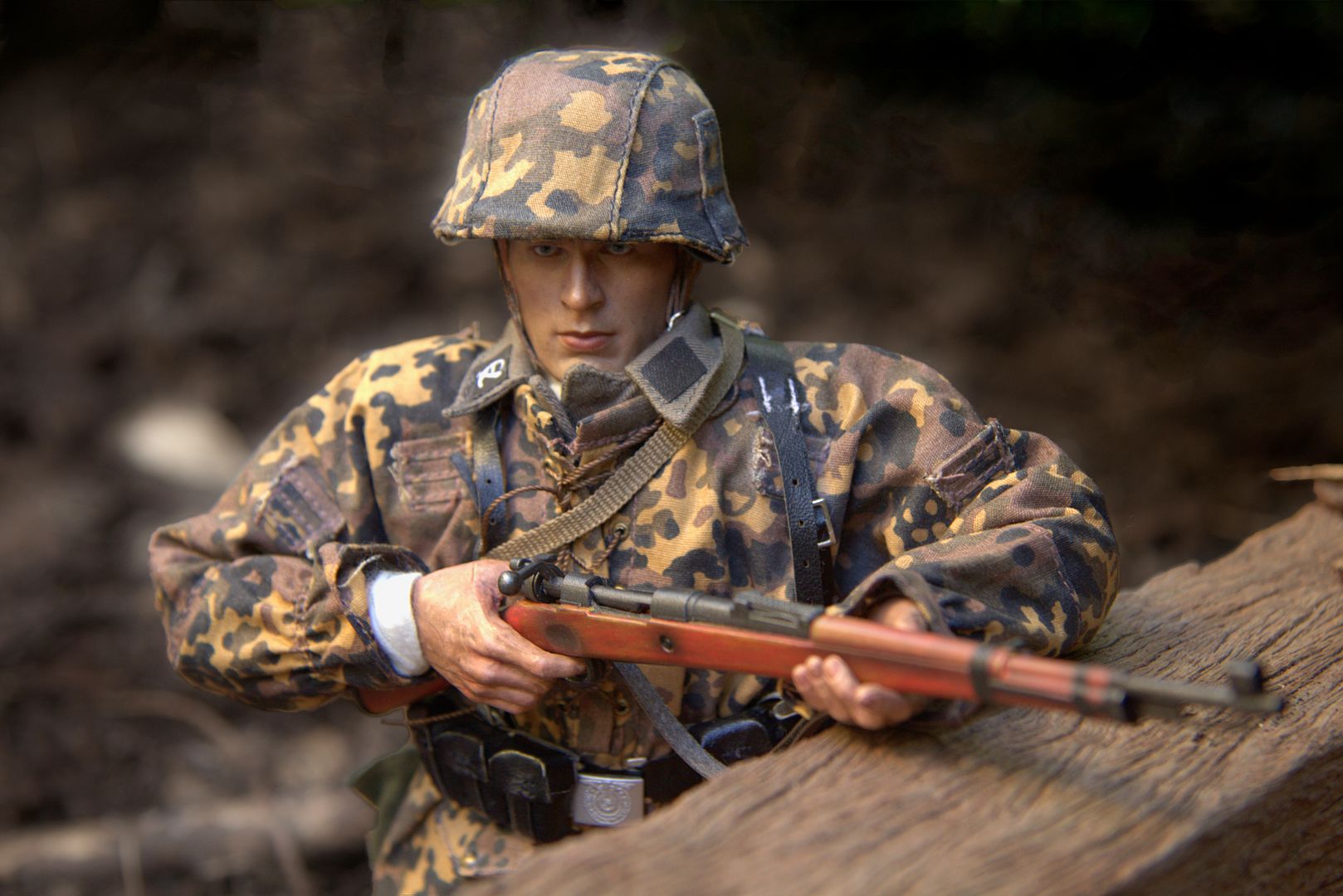 Erik at the Tannenberg Line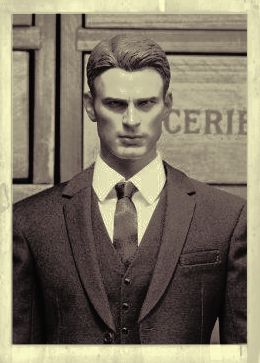 Erik at Bonegilla Migrant Camp in 1948