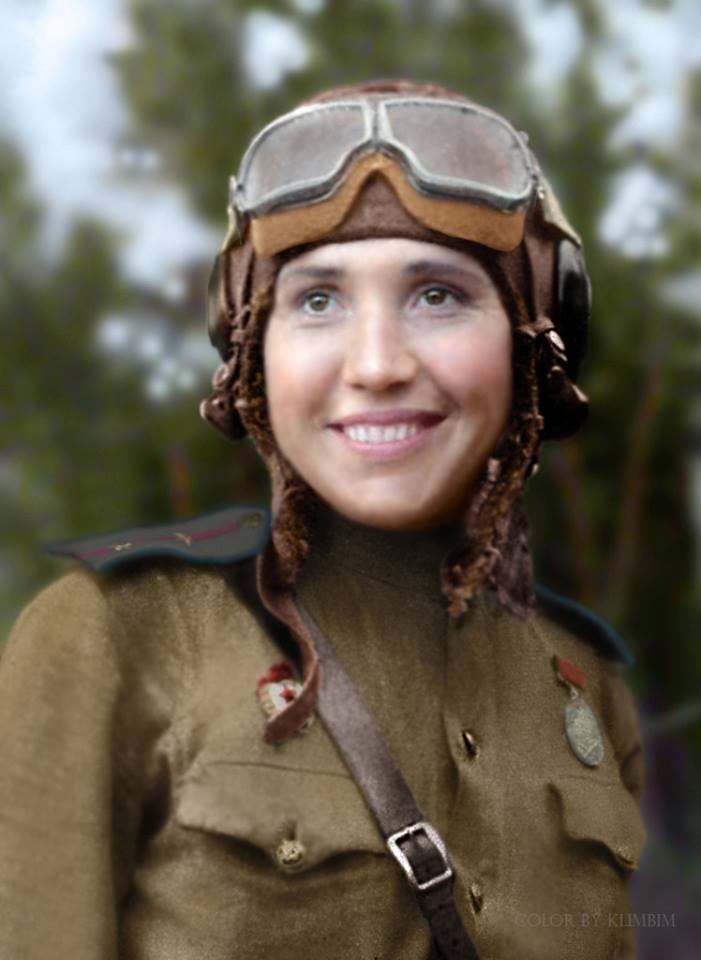 Before the war, she studied at the Moscow State University and had been an instructor of one of the capital's flying clubs. Her military career began in the women's 586th Fighter Regiment, protecting the sky of Saratov. Later she was transfered to the 65th Guards Fighter Regiment.

On January 10, 1943 in an air battle, Lebedev was alone against two enemy fighters. She bravely went into battle with them and destroyed one Bf-109. Her aircraft suffered serious damage but she was able to make a safe, forced landing. During the Orel-Kursk operation, on July 17, 1943 in an unequal battle of four Yak-9 against numerous enemy aircraft, she was shot down and her fate remained unknown.

In 1982 near the village of Betovo, Oryol Region, a plane was excavated, that had crashed in the summer of 1943. The remains of the pilot, a parachute, a pistol, a knife and documents were found. Among the documents were the flight and medical books, where clearly was written the name of the holder: Antonina Lebedeva. In the remains were also found a headset with fragments of a skull and two girlish pigtails.